Project Location: Brattleboro, VT
Project Completion Date: January 2013
Size: 9,620 sf (4th Floor Renovation)
Architect: Lavallee | Brensinger Architects
Photo Credit: JSPhotography
Project Description:
This project included renovations to the entire fourth floor. The program includes 13 bedrooms with living spaces and activity areas dispersed throughout the floor to address different patient needs. The overall design improved acoustics, enhanced safety for patients and staff, and increased security.
Roles and Responsibilities:
Part of the design team and in charge of the overall interior design concept and space planning collaboration for this behavioral health center to provide new program space. Also worked with the client to establish campus standards for Furniture and Finishes.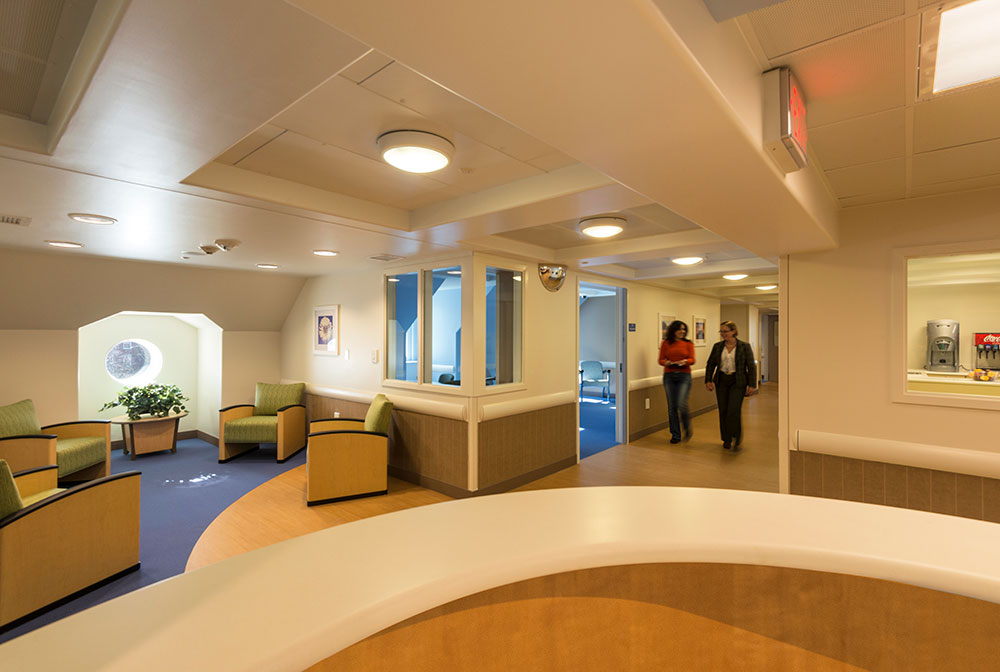 Tour the Adult Intensive Unit with Brattleboro Retreat's Clinical Manager, Paul Capcara.
* Work of Lilliana Alvarado while at Lavallee|Brensinger Architects